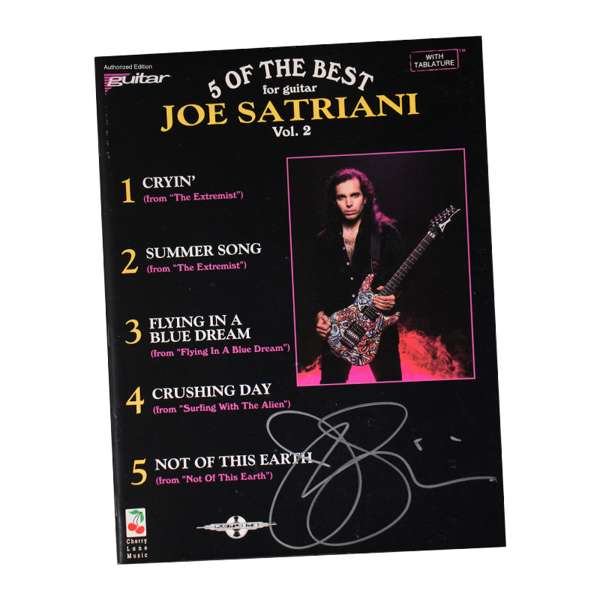 Engines of Creation Package - 5 of the Best Vol. 2 Song Book
Official Joe Satriani US Merchandise
Last order dates for Christmas delivery (recommended but not guaranteed)
For items shipped from the United States: USA - 13 December, international - 2 December.
After these dates, orders will be dispatched but may not arrive on time for Christmas.
The Engines of Creation Package includes an Engines of Creation T-Shirt, an autographed "5 of the Best Vol.2" Song Book, Engines of Creation Super Audio CD, Additional Creations CD and a bonus random tour sticker, laminate, & guitar pick.